Privacy Policy
Concierge Service Privacy Policy
CU Direct Corp. takes your privacy seriously. We are committed to protecting your privacy. Our privacy policy below describes the information we collect from and about you during your visit to this website. It also describes how we use information about you, with whom we share it, and how we protect it. This privacy policy applies only to this auto buying program website.
What This Privacy Policy Covers
This policy covers how the auto buying website treats personal information that we collect and receive from you. Personal information is information you provide about yourself that is personally identifiable, such as your name, address, email address and phone number. This policy does not apply to the companies or the content of websites of companies that the site links to, does not own or control, or to people that CU Direct Corp. does not employ or manage. In those cases, you will become subject to the security and privacy policies of those companies or individuals and the policies that are posted on the related website. If you wish to restrict the disclosure of your personal information by those companies or individuals, you will have to direct any opt-out or other non-disclosure request to those companies or individuals in accordance with their respective policies.
Information We Collect
In order to ensure that you get the finest service and user experience, the site collects demographic information, web pages visited, and other information from sources such as dealer referral forms, member surveys, and/or site registrations. The site's request forms may require you to give us information, which may include but not be limited to your name, address, phone number, e-mail address, and related information. This information allows us to assist you, and to match you with an endorsed dealer or financial institution that we feel best suits your needs. Information we collect is used to improve the content of our website, customize the content and/or layout of the site and to contact users for marketing purposes as well as route requests to our endorsed dealers. This site automatically receives and records information on our server logs, including but not limited to your IP address, site cookie information, previous page visited, and the page or pages you request. The site uses information for the following general purposes: to customize content you see, fulfill your requests for products and services, maintain or improve our services and to contact you by email, phone and/or mail.
Cookies
Cookies are pieces of information that a web server may transfer to your computer through your web browser. When this information is stored on your computer, our system is able to recognize your browser and in turn customize web page content for you. By using cookies, the site is able to offer you the advantage of personalization. Such personalization provides you with a better online experience. We never use any cookies to retrieve other data from your computer or to obtain sensitive information about you. When a cookie is set, your browser will check it for length, an expiration date, and where it originated. Only the site can access the cookies that we set. You can decide if and how your computer will accept a cookie by configuring your preferences or options in your browser. However, if you choose to reject cookies, you may not be able to use certain of our website services or features.
Third-Party Cookies
In the course of serving advertisements to this site, third-party affiliates may place or recognize a unique cookie on your browser.
Information We Share With Others
Trusted Partners
When you request services beyond those directly available from us, we provide your personal information to select trusted partners, when we believe they can provide the product or service you requested. A partner may keep and use your information whether or not you purchase their product or use their services. Your personal information will be subject to their privacy policies, and you should contact them directly for more information about their specific privacy and opt-out policies.
Required Disclosures
The Site also responds to subpoenas, court orders, or legal processes, or to establish or exercise our legal rights or defend against legal claims. Where we believe it is necessary, we will share information in order to investigate, prevent, or take action regarding illegal activities, violations of the site's terms of use, or as otherwise required by law.
Third-Party Partner Privacy Policies
Except as otherwise expressly included in this Privacy Policy, this document only addresses the use and disclosure of information we collect from you. If you disclose your information to third parties that you are placed in contact with through our site or other sites throughout the Internet, different privacy policies may apply to their use or disclosure of the information you disclose to them. Since we do not control the privacy policies of third parties, you are subject to the privacy policies of those third parties, and we encourage you to read their privacy policies before you disclose your personal information.
Acceptance of These Terms
By using this site and providing us with your information, you agree to the site's Privacy Policy. If you do not agree to this policy, please do not use the site.
Changes to this Privacy Policy
We may occasionally update the site's Privacy Policy as we deem necessary to protect our members and to adapt and comply with a changing environment. We suggest that you check the site's Privacy Policy when you visit to be sure you are aware of and understand our current policy. Your continued use of the Site means you accept those changes for all information you have provided to us.
Questions and Suggestions
If you have questions or suggestions, or want the opportunity to review or change any of the information collected from or about you, please contact us by email at:
MemberServices@AutoBuyingProgram.net
Or call 800-790-9612 and ask for the Program Director
Find the Right Car
Search our inventory
Research a Vehicle
Customize new car models.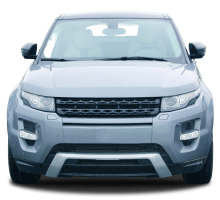 Find a Dealer
Get maps, car listings and price quotes.