FAQs
What is the Auto Buying Program?
The Auto Buying Program is a no-cost service offered exclusively to UCCU members. This service is not a broker service — we do not purchase vehicles on members' behalf and we do not collect a fee on your purchase. Instead, we refer you to a participating dealer near you that has agreed to participate in our low, "one-price" Auto Buying Program for new vehicles and our members-only special purchase incentive program for pre-owned vehicles.
How does the Auto Buying Program work?
Participating dealers have agreed to give a low, no-hassle, no-haggle price to UCCU members on new vehicles and our members-only special purchase incentives on pre-owned vehicles. The program includes new and pre-owned vehicles in the dealer's inventory as well as factory orders. When you use the Auto Buying Program, you are referred to a Program Specialist at a dealership near you that has the make and model of the vehicle you want. The Program Specialist gives you the member's-only price on the new vehicle of your choice, without negotiation. This price is the lowest price for which the dealer will sell that particular vehicle. The program representative will also explain special purchase incentives for a pre-owned purchase.
How low is the Auto Buying Program price?
The members-only special pricing on a new vehicle is the lowest price for which the dealer will sell that vehicle without negotiating, haggling, or bargaining. You can be sure you're getting the lowest price by requesting to see the dealer's Confidential Member Pricing Agreement and the factory invoice at the time of purchase.
Does the no-haggle, one price apply to pre-owned vehicles?
No, pre-owned prices are negotiable, but our dealers understand that UCCU members are an especially important part of their business so price negotiation should not be prolonged or tedious. Our dealers will quickly and reasonably offer you a fair purchase price along with special purchase incentives that we have arranged with each of our dealers. Participating dealers work hard to earn our members' business and should quickly come to a mutually agreeable price without protracted negotiation. If you have a question about the price of a pre-owned vehicle you are considering at a participating dealer, you can call our Auto Concierge to investigate and review pricing. Just call 800-790-9612.
What is the advantage of purchasing a Certified Pre-Owned vehicle?
Certified Pre-Owned vehicles undergo a comprehensive dealer inspection determined by the manufacturer. Manufacturers set high quality standards and require a critical inspection of the entire vehicle. The dealer must bring the car to these higher levels of quality, mechanically and cosmetically, to qualify the car for certification status.
Safety takes priority. Many manufacturers require the tire tread and brake pad linings to be at least 50% of the Original Equipment Manufacturer (OEM) part or be replaced. One other significant advantage is a limited comprehensive factory warranty for a specified period. This varies among manufacturers.
How can I find the Members-Only Pricing for a new vehicle?
The program representative at the dealership will show you the laminated Confidential Member Pricing Agreement upon your arrival at the dealership. Pricing for each new vehicle at every participating dealership is confidential, and can only be found on the confidential member pricing agreement issued to each dealer. This confidential pricing agreement indicates the make and model of each vehicle; next to each vehicle listed is the amount you'll pay over factory invoice. Added to the dealer's cost, this small markup represents the lowest possible price you'll receive without any stressful negotiating on the purchase of a new car, truck or SUV.
Some specialty models will be priced under MSRP rather than over invoice, and will be noted in our pricing agreement. Occasionally a vehicle may not be included in the program due to its restricted availability, but this is an exception and not very common.
How do I find a participating dealer near me?
A list of participating dealers can be found on our dealer page. Or you can call us at 800-790-9612 and we will be happy to help locate a dealer near you. We can also schedule a time that is convenient for you to visit the dealer's showroom so that you can browse the dealer's inventory and find the exact vehicle you want.
In the event that you do not see a dealer listed in your area, call us. We are always adding new dealerships to our program, and we may be able to give you information on a new dealer joining the program. If we still can't find a participating dealer in your immediate area, we'll be happy to contact a local dealer to try to arrange courtesy members-only pricing for you.
Can I go directly to the participating dealer or do I need to go through the Auto Buying Program first?
Members wishing to purchase vehicles through this program should always use our website or call us at 800-790-9612 to locate and make an appointment at a participating dealer. This allows us to ensure that you receive the finest service, and a pleasant, hassle-free buying experience.
Do I have to wait for the dealership to call me to make an appointment?
No, you may call the dealer at any time. You will be given the name and phone number of the Authorized Dealer Contact at the dealership. Speak only with the Authorized Dealer Contacts, because they are the only people authorized to give you the members-only new car pricing or the members-only special purchase incentives on pre-owned vehicles.
What if I need help in deciding what vehicle to buy?
This Buying Program site provides research tools to help you decide which vehicle to purchase and which options to choose for your vehicle — including pricing information, factory rebates and incentives, and a payment calculator.
If you are considering the purchase of a pre-owned or certified pre-owned vehicle, this site provides you with the ability to search our dealer inventories for the vehicle that fits your exact needs and budget!
You are also invited to call our Auto Concierge at 800-790-9612 for personalized help in selecting a vehicle that will best suit your needs. We have the latest information on all makes and models, and we encourage you to let us help you find the perfect vehicle for you.
How is my trade-in value determined?
Your vehicle's trade-in value is determined by real-time, used vehicle transaction data from local auto dealers. The majority of dealers in this area use this exact pricing information when they are appraising your car's worth. These values are quite accurate, but you should keep in mind that the condition of your vehicle is extremely important and will determine what the final value will actually be at trade-in time. You can be sure that the trade-in prices you receive here are an accurate reflection of the market and are updated regularly.
What if the dealer does not have the vehicle I want?
If our dealer does not have the exact vehicle you want in their current inventory, you can ask them to order the vehicle for you from the manufacturer. They will also search inventories at other dealerships for your vehicle, and if successful, will try to arrange to obtain the vehicle for you so you won't have to wait 8 – 10 weeks for a factory-ordered vehicle. There are no additional charges for this service, and you will still receive the same UCCU members-only pricing for your vehicle.
Why can't I find safety ratings for my vehicle?
Every year NHTSA chooses those new vehicles which are predicted to have high sales volume, those which have been redesigned with structural changes, or those with improved safety equipment. This allows NHTSA to provide star rating results that best represent what is actually being purchased in the marketplace. Since NHTSA selects vehicles for rating based primarily upon sales volume, not all vehicles can be rated. Those with smaller sales volume may not have been selected. Even though a vehicle may not have been rated under the New Car Assessment Program, all vehicles sold in the U.S. are certified by the manufacturer as complying with all applicable Federal motor vehicle safety standards.
I am a business owner; can the Auto Buying Program help me buy a commercial vehicle?
Absolutely. We have many participating dealers that sell commercial trucks and will be happy to work with you through the Auto Buying Program.
What makes this service better than other buying services offered through warehouse stores or Internet sites?
This Auto Buying Program is a free service for members. Brokers act as middlemen, requiring additional fees. By going directly to our dealer participants you won't pay a broker's fee. The Auto Buying Program is a local program assisting only UCCU members. Other services can't match our prices or our personalized member service. We're only a phone call away in case you ever need to contact us. Additionally, our pre-owned inventory selection is updated regularly to ensure that members will have access to the largest and most accurate database of available vehicles anywhere!
I'm reluctant to give out my personal information and email address. How can I be assured my privacy will be protected?
We respect your privacy. The information we collect from you is shared, with your permission, only with the participating dealership to which we refer you for the exclusive purpose of helping you purchase a new vehicle. Under no circumstances will your personal information be sold, shared or given to anyone. Please visit our privacy policy page for more details.

Am I obligated to buy from the dealership to which I've been referred?
No. You are under no obligation to purchase from any participating dealer.
What if I want to trade in my existing vehicle for a new vehicle?
Our dealers will offer fair market value for your trade-in. This value is based on the mileage, interior, exterior, and mechanical condition of your car. If you are not satisfied with the recommended dealership's trade-in value, you are under no obligation to accept it. If you would like to sell the car yourself, you always have that option.
Who should I speak with at the dealership?
We have selected and trained two program representatives at each dealership for the purchase of a new vehicle and in many cases, two additional representatives who specialize in pre-owned sales. You should always call first and make an appointment with one of these representatives, and under no circumstances should you deal with any salesperson that is not listed on this website. The name and telephone numbers of these dealer program representatives are provided here. Or you can call us at 800-790-9612 and we will be happy to provide you with the information you need. Speak only with our trained dealer program representatives. They are the only people authorized to give you the low, UCCU members-only price on new vehicles or special purchase incentive information on pre-owned vehicles.
I purchased a vehicle from a participating dealer. How do I get my free gift?
Upon delivery of your new or pre-owned vehicle from a participating dealer, you should have been given an Auto Buying Program member survey to complete and mail back to us. Upon receipt of this survey we will send out your free gift. This is our way of thanking you for your valuable feedback. In the event that you did not receive this survey, you can click here to fill out an online survey.
What if I have problems with the dealership to which you refer me?
Contact us immediately. It's our job to make sure that your experience with our dealers is a pleasant one, and we will do everything possible to remedy any situation that is not satisfactory. Call us at 800-790-9612, or send us an email if you need assistance.
Who do I contact if I still have questions?
Who do I contact if I still have questions? Call us and speak to one of our trained Auto Concierge representatives at 800-790-9612. Or if you prefer, email us and we will respond to your questions within one business day.
Find the Right Car
Search our inventory
Research a Vehicle
Customize new car models.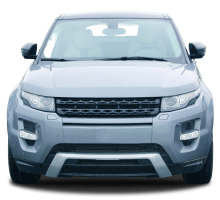 Find a Dealer
Get maps, car listings and price quotes.